MSM
---

MSM (Methyl-Sulfonyl-Methane) is an organic sulfur which our bodies use to produce healthy and flexible new cells. It promotes permeable membranes allowing entry of nutrients and water, as well as faster removal of toxins. MSM increases circulation and reduces inflammation in all ares of the body. MSM also is used in collagen synthesis which is essential to healthy hair, nails and skin.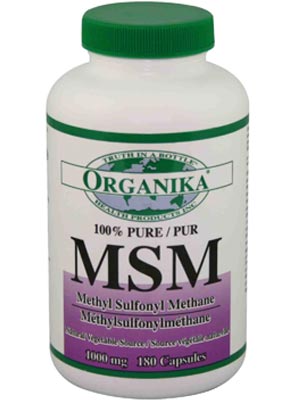 Each capsule contains 1000mg of pharmaceutical grade MSM.
Non-medicinal ingredients: magnesium stearate and silicone dioxide in a non-GMO vegetable capsule, and purified water.
contains no: yeast, corn, wheat, soy, dairy, sugar, starch, egg, gluten, artificial colour, flavouring, color, or presernatives.
Recommended 3 to 6 capsules per day, or as recommended by a practitioner.
For therapeutic use only.
MSM article about health benefits that include Hair, Skin & Nails.
Available at Rebound Health, Find us.
---